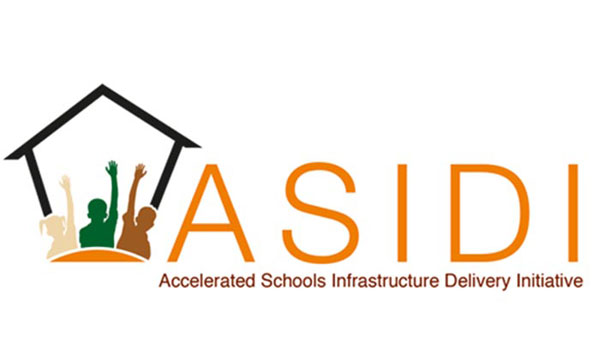 Kroonstaad – It's been described as South Africa's most ambitious school infrastructure development programme, ASIDI, that is set to change the face of school infrastructure across the country.
Accelerated School Infrastructure Development Initiative – ASIDI Schools
And today, top government officials as well as representatives from the private sector, joined Basic Education Minister Angie Motshekga in handing over the 100th school built under the Accelerated School Infrastructure Development Initiative (ASIDI).
The school, Dorington Matsepe Primary, is situated in the small township of Constatia, outside Kroonstaad and it's the pride of the community where education is seen as the only weapon to uplift children out of poverty.
The handing over of this particular school marks a significant milestone in the life of the progamme.
"Our efforts are starting to pay off. We are slowly but surely reaching the land mark we have set for ourselves. I can assure you that by next year we would have reached the target we have set for ourselves," a visibly excited Minister Motshekga said.
"We want to keep the momentum and ensure that we keep this pace. These facilities are not just for schools but everything we do; it's for the benefit of the communities. The school hall and library is open for use by the community so it is an asset to the community and it's more than just a school," said Minister Motshekga.
When ASIDI was unveiled four years ago, its champions set themselves a target of delivering 527 schools over the roll-out period of the programme.  And so far, its success has been remarkable. Provinces such as the Eastern Cape, Limpopo and the Western Cape were earmarked to benefit immensely from the programme.  Township schools in these provinces were seen to be below the normal standards as compared to their counterparts.
The ASIDI programme was also introduced to help government aggressively address some of the historic imbalances in the delivery of schools with proper infrastructure such as, libraries, laboratories and basic sanitation.
Schools should be centres of knowledge
The program is designed to promote schools as centres of knowledge and skills development, foster public-private partnerships, and offer world class teaching and learning and an environment that would justify the billions of rands pumped in the education system every year. Its proponents say the schools are not just brick and mortar but a lot of emphasis has been put in planning and design of these facilities so as to allow them to meet global standards.
So far, 108 schools have been handed over to communities across the country with Minister Motshekga today indicating that the plan was to deliver at least 150 new schools by the end of this year.
No other education policy has come anywhere near matching this achievement, a fact that will go a long way towards helping the department improve its image in the delivery of school infrastructure following years of criticism over the slow pace in which government eradicated mud schools.
It was only in late 2012 that President Jacob Zuma handed over the first of 49 new schools that were to be built in the Eastern Cape through ASIDI.
Historically, the Eastern Cape is said to be the province with the highest number of schools with poor infrastructure and where, until recently teachers in some districts were forced to teach children under trees. It is not surprising therefore to see a large chunk of ASIDI resources being channelled to the province.
Some have cited the Eastern Cape's vastness and uneven terrain, particularly in rural areas, as some of the factors that make it difficult to deliver proper schools at a desired speed.
Proper schools vital for performance
Minister Motshekga said proper school infrastructure has been proven to be vital for increased performance by both learners and teachers adding that this has been detected in provinces like the Eastern Cape since the roll-out of the ASIDI schools.
"Our point of departure has always been that we have to defend our children's right to quality education. Even before we demand anything from them, we have to recognise their right to decent schools and the bulk of the schools we are replacing are in the Eastern Cape and because we demand performance from the schools we think it is our responsibility that we give them proper resources."
Since its launch, the ASIDI programme has delivered at least 84 schools to that province. About 12 schools were built in the Western Cape followed by four in Mpumalanga and Free State, two in Limpopo and one in the Northern Cape.
All ASIDI schools come standard with specialist classrooms such as science and computer labs, nutrition and Grade R centres, libraries and administration blocks complete with a dedicated staff room, principal's offices, sick bay and reception.
ASIDI is also driving the Department of Basic Education's policy of making schools community centres where ownership and responsibility of the schools lies with the community. Education officials say increasing community involvement in the running of schools reduces cases of vandalism of these schools and improve their maintenance.
According to School Principal, Samuel Magagula Dorington, Matsepe Primary was established 1992 with 500 pupils and 15 educators. Current enrolment stands at 1 100 pupils, large numbers of whom are from the nearby townships. It's named after the father to the late former Communications Minister Ivy Matsepe Casaburi.
"The school has got a rich history in this area. We can only be proud and excited to see it in this new and current form. We will do everything in our power to ensure that we produce the best learners who will one day serve this community and this country," said Magaula.
Community to get involved
Meanwhile, community leaders have welcomed the new school and have to work with school authorities to keep it in good condition.
"We believe in the system that schools belong to the community and agree with the Department of Education that communities should take ownership of the schools. This is what we are doing in our community and it not something we are planning to stop," said Thabo Tsilo, one of the community leaders who were present at Thursday's official opening. Tsilo, who lives close to the school, says every weekend he stops by the school to ensure that everything is intact. He has been doing this since the new looking school was completed three months ago.
"We are jealous of this school and we do not want anything bad to happen. We know there are elements in our society who are up to no good and we need to keep them on their feet," he said. – SAnews.gov.za