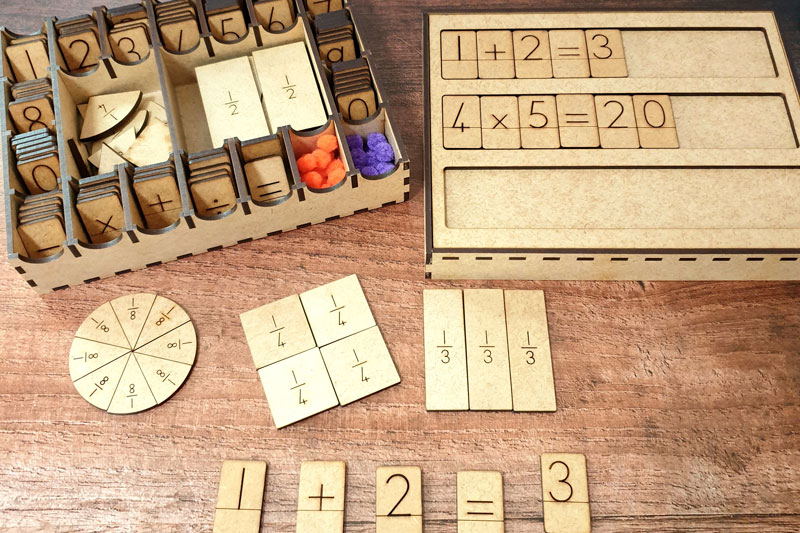 Educational Activities – Lockdown is a difficult time, especially for the youngest members of our families who don't always understand why they are not able to see their friends or go out on holiday outings. We've put together some ways to keep the fun going while learning too!
Lockdown got your kids down? 8 Fun educational activities you can do at home with Busy Bean
There are a number of awesome educational and artistic projects and activities that you can do at home with minimal supplies.
1. Craft Time
Crafts are always a good and relatively easy idea if you want to keep the kids busy while they're at home. Many parents sigh at the thought of crafts and mess but there are a lot of craft projects that are super simple to set up and you can let the kid's imaginations run wild as they decorate, cut, and glue with minimal input from you.
The key to any craft time is to make sure the crafts are age-appropriate (e.g. no small parts for children under 3 years) and remember to manage your expectations – your 5-year-old is not going to produce a craft sculpture that will put Michelangelo to shame but they will be super proud of anything they create.
Craft time is a great way for children to exercise their cognitive and fine motor skills as well as their imagination. It is great for teaching about colours and shapes and introducing sensory learning with new textures.
Tip: Keep a dedicated box of craft supplies somewhere that is easily accessible for you but that your children need to ask permission to get out. Stock up on all the necessary supplies before getting into a craft project, items like scrap paper, cardboard, toilet rolls and plastic containers can all be recycled into craft items – free AND good for the environment!
You can shop online at https://busybean.co.za/product-category/craft/ for a wide variety of craft materials to be delivered to your door. If you are looking for ideas for crafts, FREE step by step instructions can be found to download online at www.busybean.co.za in the CRAFT IDEAS tab in the top right of the home page.
2. Art – Painting & Drawing
Creativity is something that everyone is born with, and this can be encouraged by having art supplies readily available to be engaged with.
Children love to cut up different colour papers and paste them onto card to make cards for their loved ones. Encourage them to draw or paint pictures to put up in their bedroom or use as wrapping paper the next time you have a gift to wrap. Free drawing and painting are so important in a child's development because it gives the child the freedom to create anything they want.
Help your children to feed their imagination by showing them what a pencil or paintbrush can do with some simple art projects. Use masking tape to make a shape on a piece of paper and then let your children paint over the entire page. Allow to dry and then peel off the masking tape for a simple, but effective piece of art.
Shop for all of your art supplies and art kits here https://busybean.co.za/product-category/art/
3. Set up a Treasure Hunt or a Scavenger Hunt
Treasure hunts are pretty easy and depending on how many items there are, could last a while. Hide anywhere from 10 to 20 items around the house or outside to keep kids occupied for a few hours. If you have older children you can even ask them to help with hiding the items and writing clues for the younger children. Encourage them to try and make the clues rhyme and work on sounds and language with them. Up, Under, Above, On top of are all important prepositions and concepts that you can help your children to work on with this fun activity.
Or set up a Rainbow scavenger hunt where you send the children to search the house/garden for items of a specific colour and let them learn about the colours around them.
4. Create a Sensory Bin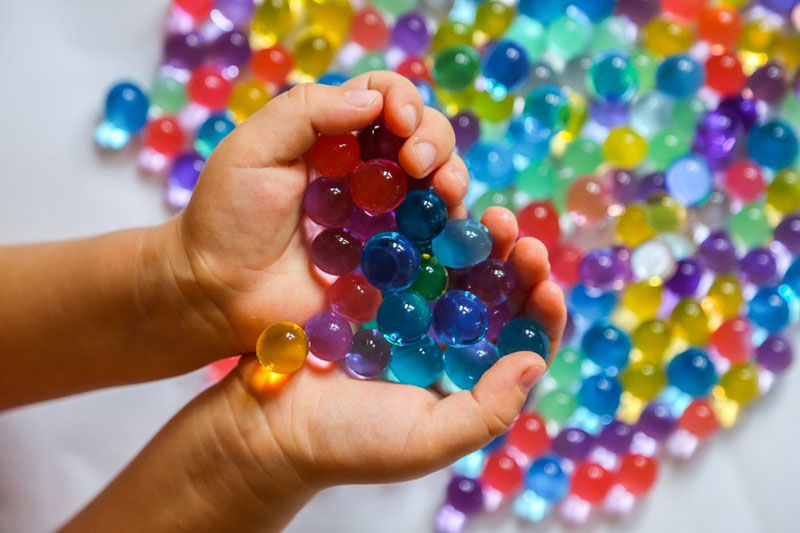 A sensory bin is a tactile experience in a contained area; such as a storage container, bucket, tray, etc. Sensory bins are awesome hands-on tools for children to learn about their world and their senses!
The options for what goes into a sensory bin are endless and can be themed according to lesson plans, what the child/ren particularly enjoy and their favourite things, something new you would like to introduce, or by the sense you would most like to be stimulating.
– Practical Life Skills
Sensory bins let a child explore, discover and create play using practical life skills (dumping, filling, scooping) and learn valuable play skills.
– Play Skills & emotional development
Great for both social play and independent play, sensory bins allow children to play cooperatively or side by side.
– Language Development
Sensory bins increase language development from experiencing with their hands all there is to see and do which leads to great conversations and opportunities to model language.
– Understanding The Bodies Senses
Many sensory play bins include a few of the senses! Touch, sight, sounds, taste, and smell are our body's senses. Children can experience several at a time with a sensory bin.
– FUN!
And most importantly, because they are fun! It's a really fun and hands-on way to learning, you can take your sensory bins outdoors and enjoy the weather or work on them inside when it's cold out. Learning while having fun is the best way to learn!
Sensory items are available at Busy Bean here https://busybean.co.za/product-category/sensory/. We make themed sensory bins to order too if you would like to get in touch with us.
5. Play an educational game or do a puzzle
Board games and puzzles, especially educational ones, are great for reducing screen time for kids of all ages and can help with family bonding.
Also, get a few puzzles that are great for problem-solving. Puzzles can help teach include patience, recognition of shapes, and delayed gratification.
Loads of games and activities are available to shop in our online store: https://busybean.co.za/product-category/games/
6. Make Maths fun!
Maths can be hard, but maths at home can be a little less stressful and more fun! This is especially true when you allow kids to learn things like multiplication through play.
Fun ways to do this is by playing games that involve counting such as "Hide & Seek", or inventing games like "How many times can you hop around on one foot?" and get them to count as they do it – a great way to burn energy and learn maths at the same time! You can increase the difficulty by asking them to count in 2's, 3's, 5's, etc, and let them learn about their multiplication tables as they play.
Busy Bean has a lovely range of maths activities and products that can be found in their online store
7. Be a scientist!
Though many children find science to be one of the harder subjects, doing science experiments at home can be a lot of fun and can help your child learn how to translate scientific ideas and methods to real life.
Let your kids learn about density with easy items like a jar with honey, water, and oil in equal parts and have your child add various items to see which ones sink or float and if they are able to sink through all of the layers.
Another classic is the volcano experiment that is perfect for letting your children learn about chemical reactions.
You will need 10 ml of dish soap, 100 ml of cold water, 400 ml of white vinegar, Food coloring of your choice, Baking soda slurry (fill a cup about ½ with baking soda, then fill the rest of the way with water), and Empty 2L plastic bottle.
NOTE: This should be done outside due to the mess. Combine the vinegar, water, dish soap, and 2 drops of food coloring into the empty soda bottle. Use a spoon to mix the baking soda slurry until it is all a liquid. Eruption time! … Pour the baking soda slurry into the soda bottle quickly and step back for the eruption!
8. Teach them the basics of sewing and knitting
Sewing and knitting are practical life skills that are beneficial all throughout our lives. From a young age children benefit greatly from threading skills for their fine motor development that is essential for being able to draw, write, do up buttons, tie shoelaces, open lunch boxes, and much more. Sewing and knitting are great for hand-eye coordination and concentration skills in older children too and children will build self-confidence and pride in the projects that they create.
Have a look at their sewing and knitting supplies and kits at Busy Bean here https://busybean.co.za/product-category/knit-sew/
All the best with keeping kids entertained, this too shall pass and we will hopefully all be back to normal as soon as possible. Enjoy the extended time together while it lasts!
Elana Botha – Founder of Busy Bean Activities