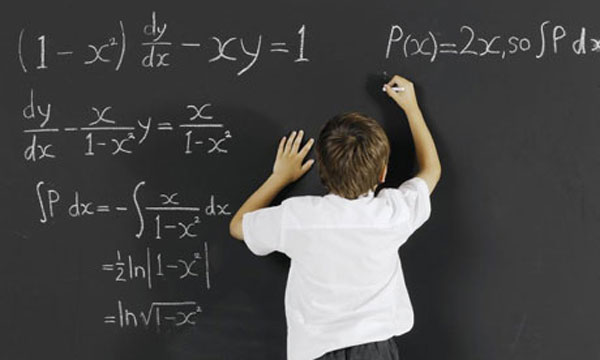 Jabulile Elizabeth Khambule from Duduza Section 15 has dealt with the harsh realities of teenage pregnancy and high rates of unemployment all her life.
But, 20-year-old Khambule told herself that her environment would never determine her future and those of her peers.
She knew that the key to free her from poverty was through education. Today, Khambule is studying Chemical Engineering through the University of South Africa (Unisa). She completed matric in 2010 with flying colours obtaining a B in both Maths and Science.
Her face lights up as she tells SAnews that she is planning to change her course next year to study Mining Engineering because that's where her passion lies.
"When I was young I wanted to be an astronautical engineer as I was fascinated by the stars but as I grew up, I became interested in mining engineering. I realised that I'm more interested in gold, platinum, coals, going down there and finding out more about our minerals," she says.
Although she did well in school, Khambule was always concerned about the small number of girls taking maths and science and that's where the idea of starting afternoon classes teaching maths and science came about.
"The idea was to get more girls joining the classes so that we can increase the number of girls in maths and science, but somehow, the numbers are still low, they say the subjects are difficult."
When she started the afternoon classes in 2008, Khambule, who was also a Grade 10 learner at Asser Maloka Secondary School, invited learners from Grade 10 to 12 to her home, where she taught them the two subjects from 3 to 6pm.
"I've always loved teaching and I thought it was best to help others and make them understand the subjects. When I was in Grade 10, we didn't have a maths and science teacher and I thought that since I was good in the subjects, let me help others.
"When we started we were around 20 and as the numbers increased, I went to my school and asked if they can give us a class to use after school, they agreed and I've been running the classes since then," she reminisces.
Since the learners are from different grades and she is the only one in her area conducting them, Khambule combines them in one class.
"Physics and Maths is the same thing from Grade 10, 11 and 12, so whenever I teach Grade 11, the others would listen and relate because in Grade 12 it's a mixture of Grade 10 and 11, and it's easier that way but most of the time the focus is on Grade 12s. In September, I will be helping them [Grade 12] alone with Life Science and Maths," she explains.
Asked how effective the classes are in terms of learners' performance, she quickly responds: "There's a huge improvement because some of them [learners] come back and tell me that they now understand the subjects better. Sometimes in class you don't understand it because at times, the teachers don't go into detail in chapters and I try to explain to them step by step."
Despite many feeling that maths is challenging, Khambule maintains that the subject is not difficult but one needs time to understand it.
"I've always loved maths and science, while in Grade 7 at Sibonisiwe Primary School, I did well in maths and Natural Science. I love numbers, I love exploring, and making things, asking myself how this theory came about.
"It's not difficult, it just needs time, understanding and love…. that's it.  When you start loving it, you'll find interest in it and once you find interest, you'll understand everything."
Khambule is concerned that there are still not enough women in the fields previously dominated by men and wishes to change the statistics.
"It would be nice to have more women engineers and scientists in our communities. For a change I want to see girls, who are chartered accountants and CEOs…..why not," she asks.
She however, admits that due to the shortage of resources like laboratories in her area and other areas in the townships, it might be a while before the situation changes.
"We only do physics experiments from the books and write them on the board. It's not easy to remember them though as it is easy when you actually do them and see instead of imagining them in our minds like we do since we don't have labs at the schools in Duduza."
When I ask her how she balances her own studies and teaching high school learners, she says that she dedicates her afternoons to the maths and science classes and the evenings are for her university studies, "but sometimes some will also come in the evening asking for my help and I can't turn them away, I help them and sleep late."
Nonhlanhla Molefe, 20, who first met Khambule when she was also in matric, speaks highly of Khambule saying that if it wasn't for Khambule, she would not have passed matric.
Molefe is doing Chemical Engineering, but she admits that the course is very challenging for her and hopes that through Khambule's support, who is also encouraging her, she will move forward with her studies until she completes her course.
"I met Khambule through a boy who was assisting me at school, when I was doing Grade 12, unfortunately I didn't understand him and he referred me to Khambule and assured me that she was very good.
"Khambule came to our school during the holidays and was introduced to us. As you know us girls, we like to judge people, I also looked at her and thought to myself, 'who is this chick'. Little did I know that it was the legendary Jabu [Khambule].  I tried to listen to her, she made time for me and encouraged me to try harder.
"She would even come over at my place and help me study, but I would fall asleep and she would stay up studying my books and when I woke up, she would show me what she had found out while I was sleeping. I'm so thankful to her," Molefe says.
Molefe, who fell pregnant whilst in high school, believes that girls are very intelligent and can do anything they put their minds to, despite their background.
"If they [girls] start at an early age to try and understand maths and science, it would open a lot of doors for them. When you have maths and science, you can do almost anything in every career. We are more than capable, despite the challenges we have in the townships, but people like Jabu made it through dedication, now they have opportunities to realise their dreams.
Through programmes initiated by the Basic Education Department, a larger numbers of girl learners are enrolled in subjects such as mathematics, science and technology at schools. – SAnews.gov.za