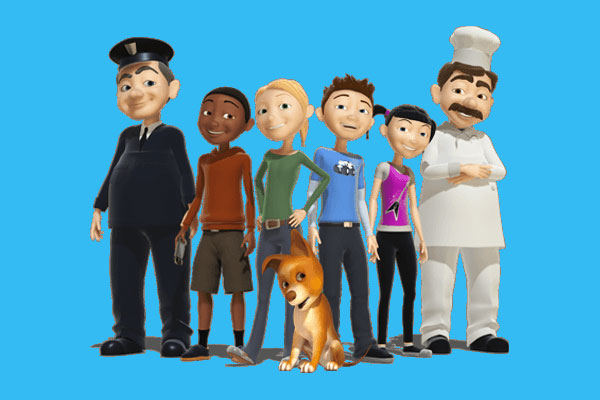 SAN DIEGO, Social and Emotional Learning (SEL) software — The Language Express, Inc., developers of the Award winning programme, "The Social Express® today announced its partnership with Prognari, an Africa-focused education value-add organization that seeks to develop social, emotional intelligence capabilities and life skills in children and young adults. This strategic partnership supports both companies' objective of equipping the 21st century African child with the skills required to be successful in school and life.
Social and Emotional Learning (SEL) software, The Social Express
The Social Express® is an animated Social and Emotional Learning (SEL) software designed to teach children and young adults how to think about and manage social interaction situations. It helps them develop meaningful social relationships and ultimately succeed in life.
Marc Zimmerman, CEO of The Language Express, Inc. while commenting on the partnership, said:
"We are excited to bring The Social Express to the African market. Through user testimonials, we have seen positive results in over 70 countries. Prognari will bring the knowledge, reach and expertise that we wanted in a strategic partner for Africa."
The World Economic Forum, in its March 2016 report titled, 'New Vision for Education: Fostering Social and Emotional Learning through Technology,' noted that "In order to thrive in the 21st century, students need more than traditional academic learning. They must be adept at collaboration, communication and problem-solving, which are some of the skills developed through SEL. Coupled with mastery of traditional skills, social and emotional proficiency will equip students to succeed in the swiftly evolving digital economy".
Emmanuel Udoro, the Corporate Communications Director at Prognari said:
"Our overriding vision at Prognari, has always been to proactively equip African children and young adults for life in the 21st Century and beyond through experiential and targeted learning. Our partnership with The Language Express, Inc. moves us closer to achieving our objective and will see us taking The Social Express to the length and breadth of the African continent. The Social Express® is a digital and innovative learning program that aligns with the trend shifts in our digital world."
The Social Express® , which is accessed via the internet on mobile devices (currently available only on iPads) and desktop platforms, runs a series of interactive web episodes (webisodes) and mobile apps that can be used by the learner independently, or with a teacher in a group.
In addition to equipping children with SEL abilities, Prognari is working with The Language Express to reduce the incidence of bullying in schools through the Cool School programme. Cool School is an interactive and animated anti-bullying programme designed for elementary school learners; Cool School's six week curriculum has been designed to teach young students about bullying through interactive videos and offline activities. The program also addresses bystander behavior and how it can contribute to and increase bullying within the school environment.